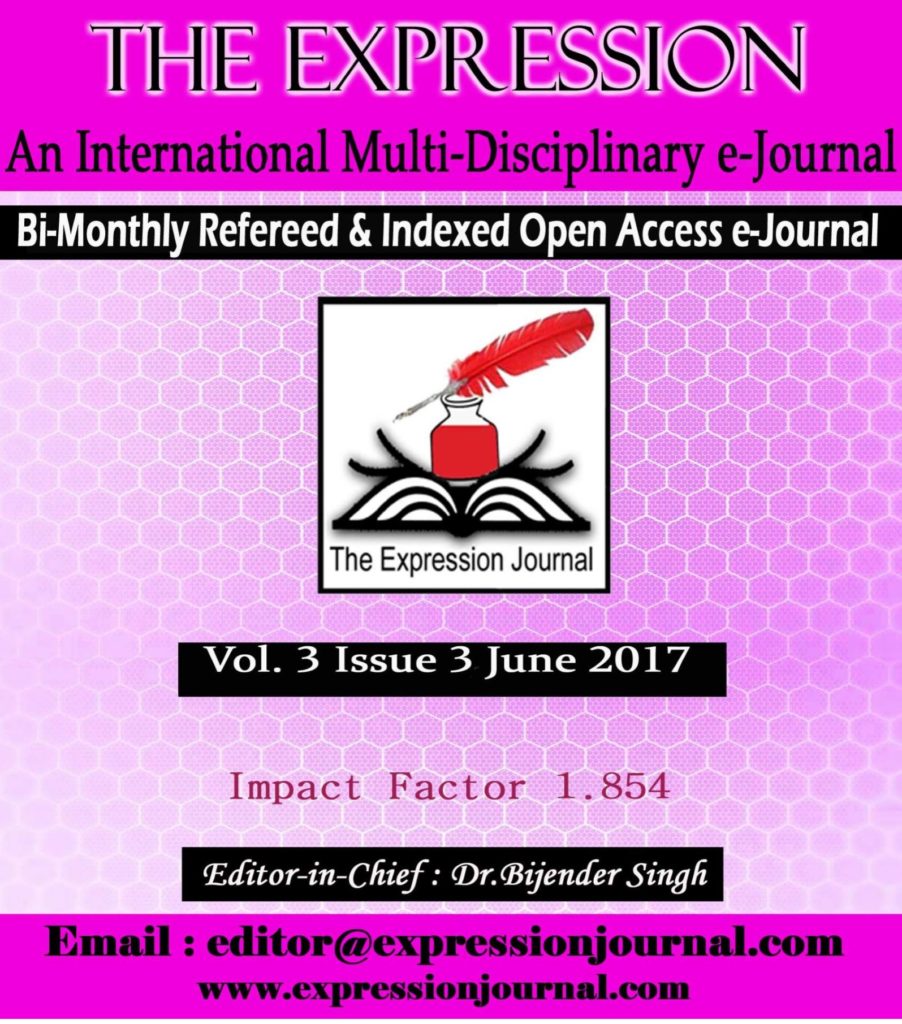 AJMER RODE'S POEMS: A STUDY
Dr. M.B. Gaijan Head, Department of English Samaldas Arts College, Shri M. K. Bhavnagar University Bhavnagar, Gujarat
::::::::::::::::::::::::::::::::::::::::::::::::::::::::::::::::::::::::::::::::::::::::::::::::::::::::::::::
Abstract: In 20th century Canada remained multicultural fascination world for the world community due to liberal immigration policy, multicultural, multilingual social acceptability. As a result humanity all over the world preferred to accept Canada as their "Dream Land". Thus, Canada emerged as the rainbow-coloured nation. Indians have also preferred Canada as their "Dream Land". Thus Canada becomes "Second Home" for the large number of Punjabis, Jains, Marathis and Gujaratis. These Indians couldn't forget their homeland, culture, and their roots. By their literary works they paint their "roots", "India", "culture". Among all Indo-Canadian writers, Ajmer Rode's contribution is indeed remarkable. He is a playwright, director, translator and poet. He is writing in Punjabi as well as in English. Because of his unique contribution he is awarded by the State Government of Punjab. He is also a leading poet of Canada. Being a Punjabi, his poems remain highly significant to understand Indian's culture. In the final text of this paper Ajmer Rode's selected poems are considered for the study. For full article go to the link below.
http://expressionjournal.com/downloads/38.-dr.-m.b.-gaijan-paper.pdf